Changed By College: Book 1 By: Kylie Gable
📕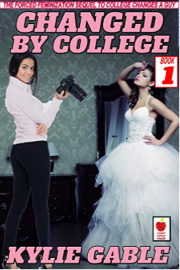 "IF YOU ENJOY STORIES OF TRUE FORCED FEMINIZATION AND FEMALE DOMINATION, THIS SERIES IS FOR YOU."
In this sequel to College Changes a Guy, I begin my sophomore year in college still under the control of the girls who began feminizing me at the start of freshman year.
The first book in this series starts with me home from college and spending the summer under the control of my sister and my ex-girlfriend who have been given power over me by Amanda and her friends at college.
Read more>